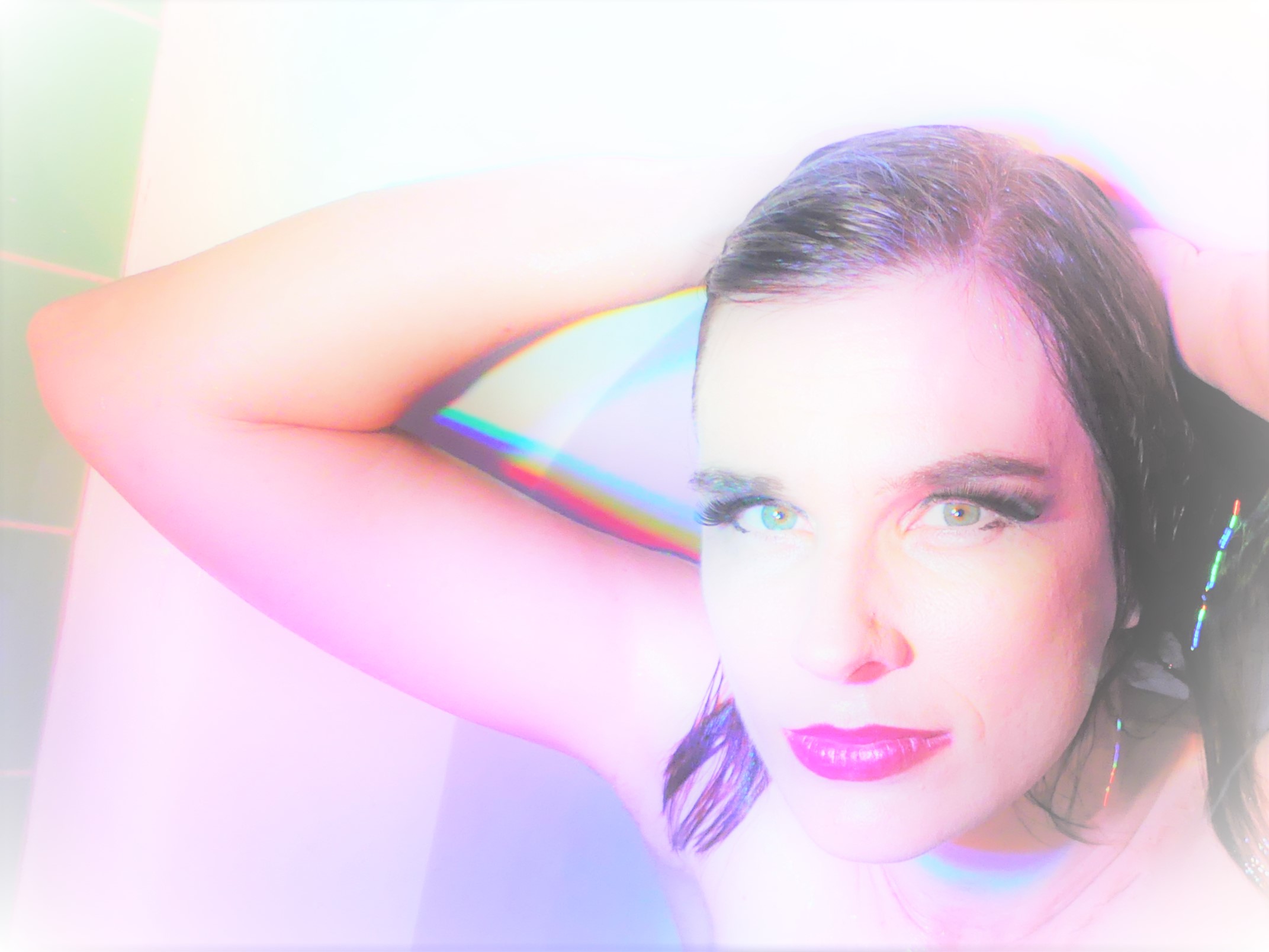 It's been 12 years since Colour Your Insecurities. What has happened in this time and how have you evolved as a human and as an artist? 
My life has completely changed since "Colour Your Insecurities: Double Album" (CYI) and my art reflects this shift.  I've become a parent of two children, and changed my day to day creative practice to accommodate our family. At the time, it was a challenging process….but I would certainly do it all again in a heartbeat. This life change forced me to adopt a realistic life-work balance; which I think is a challenge for any artist who are doing their best to create new and original work.
Despite being put in some incredibly unique creative situations, I have doubted myself over the years. But I think this recording and the process of working with Jamie Trevaskis, Mia Goodwin, Dan McNaulty, Janey Mac, (Chris and Scott), has helped me to again find my strength and courage as an artist. This is after all my 7th or 8th release (solo and with bands) and my perspective on life is drastically different from 24 years ago. I don't see music in the same way, nor do I structure chords, or hammer out guitar riffs, drum or sing in the same way. I do, however, spend more time working on my words and less time trying to perfect my skills on the instruments themselves. 
CYI was very much about dressing up my insecurities; there were light and dark shades on that double album.  "The Lake of Sand and Stone" is about falling into those shades (without meaning to) and doing your best to work through your own failings. Failure can be a good thing, and you can grow so much from failing. But sometimes, there are undertones that reside in your consciousness, which can override. Prior to recording this record, I had framed myself as a "bad person" and was disconnected, but by the end, I felt uplifted and hopeful.  
In this record, I speak form the viewpoint of a woman, who is no longer a young girl.  I speak from the point of you of an artist who can think on a number of creative levels: texture, sonic, lyrical, emotionally and musically. I want to express a truthful, honest account of: isolation, sadness, inadequacy, loss, and self-doubt, vulnerability –– confidently. 
How did the new recording project with Jamie begin? And could you describe your working relationship with him and the collaborators?
I have known Jamie Trevaskis for some years, in fact, I believe we may have played a show together as early as 2003. In 2016, I visited the Junk Bar (Mia Goodwin and Jamie's beautiful bar in Ashgrove), and I mentioned to Jamie that I wanted to play and record music again, and he said he would be happy to work on a recording. 
At the time, my first thought was, "Why would anyone want to work with me?"  I was in a very negative head space and my mind was distorted. I always kept the conversation in my mind though, because there must have been some part of me which desperately needed my thinking to change. Eventually, we allocated time at Wild Mountain Sound Studio and recorded the album in intermittent blocks over the course of last year. 
My original goal was to capture an EP of 5 old songs, but during the recording process, Jamie suggested to aim for an album. After each session, I began to understand more and more how he worked, and it was easy to trust in his ideas and thought processes. He also challenged me, which was what I really needed at that point.  This led me to write the beds for more tracks: Dark River, The White Stripes of Lightning, Drown and The Lake of Sand and Stone. 
In terms of production, Jamie thinks in textures, spatially and intuitively. He is also a naturally intellectual producer and I thought he would add, if not create, textures and layers which were beyond my musical vocabulary and ability.  
Recording at Wild Mountain Sound Studio became a safe and creative escape for me. I enjoyed getting away to the woods and the natural surrounds, enjoying chats with Mia Goodwin and Jamie, (Dan and Janey). I understand now that this was all a powerful and emotional catharsis. Mia was also very much a part of that process. Her strength, optimism, and vocal musicality were also highly influential. I am so grateful to them both and I absolutely treasure the time I got to share with them.  
There are a lot of images of water and drowning in the album (and the Dark River clip) – what does this theme/motif mean to you?
Over the years, I have probably been known more for my overbearing emotionally in my performances, almost to the extent that it made me appear fragile or weak to others. I have no logical reasoning to explain my behaviour, I am definitely connected (in a raw way) to my emotions. It must be the same reason that I am also drawn to the raw elements of nature. 
I have also always been fascinated by the dreaming and the dreaming process, which is why David Lynch's film-making is appealing. I adore his ability to create and build recurring motifs, which subconsciously resonate, just like in dreams. Sometimes, they don't make sense at all, but years later, the text can make complete sense because you've finally experienced the right moment to understand what was being implied.

In dreams, water can typically represent emotions, so it was a perfect metaphor for me to draw upon in my writing. In recent years, flooding badly affected the community of North Bundaberg, (which was where I grew up) and this disaster connected me to the idea of water as a powerful and destructive force.  Essentially, in some of the songs, water ties into this idea of being a destructive force, which also sits perfectly with the pitfalls of depression as well. 
Depression is very common, and I want people to understand that we need to be constantly vigilant and aware that it is a condition which is very serious and can bring life to a sudden halt. I have done my best to work my way through it I can, but there are bad days out there for some people, where they can't see through that one bad day.  I count myself lucky that I have the strategy of creating art and music as a means to pull myself through, and the process has thankfully led me to others who have supported me as well.

Interview is courtesy of James Lees 2017 
Photo Art by Almaryse