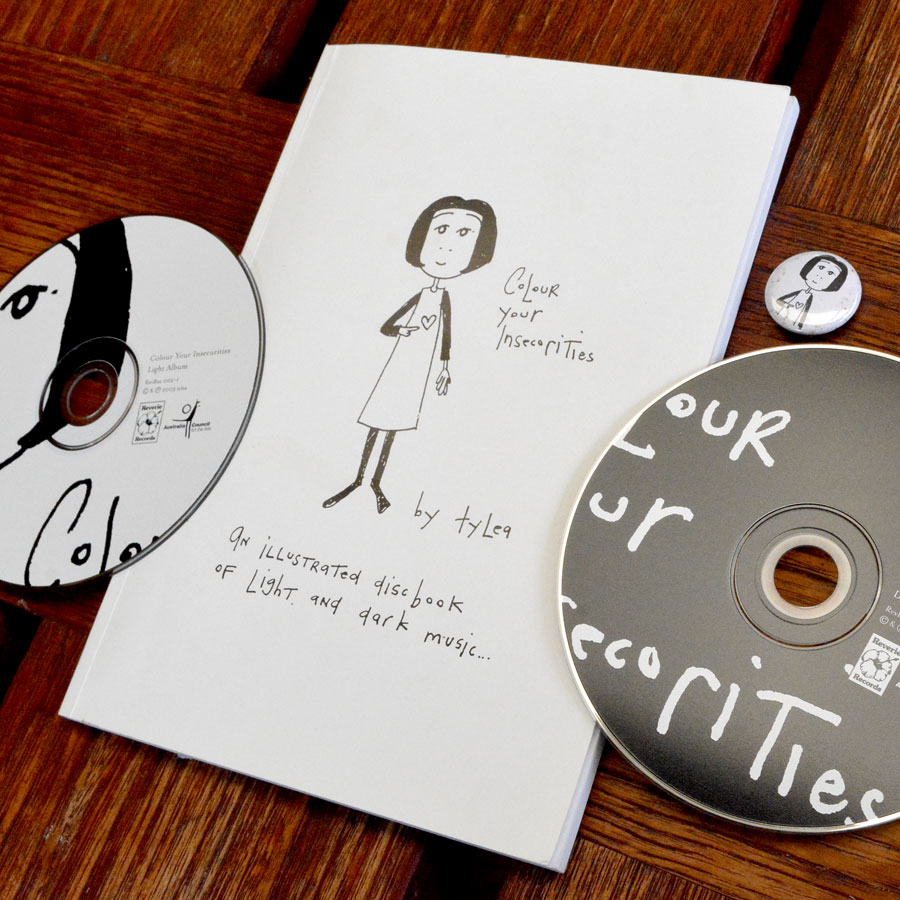 Double Album (2005)
Colour Your Insecurities is a 60 page booklet double album of light and dark music.
Featuring over 60 of Tylea's  black and white 'people' drawings, the music showcases the contrasting shades and styles in her songwriting.
"The drawings are something I started working on while in gota cola - particularly during our recording sessions. It became a positive outlet, generating smiles during times when I was unable to express myself through words. The process of making the people allows me to see a lighter side of life and people through art.  As a result,  it is important to include them with this release because it shows a binding point between the sadness and joy - swinging like a pendulum."
The Light Album is comprised  of 10 folk sentimental acoustic pop tracks, and pays homage to her early solo days amongst Brisbane's acoustic commentary, while the Dark album of nine tracks draws upon a darker sensibility, borrowing textural depths from Leonard Cohen and Angelo Badalamenti's "Mulholland Drive" and David Lynch's 'Eraserhead" and favours melancholic undertones to her moody and lilting vocals.
Recorded and written in Brisbane, Melbourne and Iceland, the double album is Tylea's most definitive work.
CD artwork and concept by Tylea. Book and CD artwork layout by Chris Dixon.