Today, I am launching a video for Dark River, and I would like to introduce you to Almaryse – the artist behind the video's creation. Over the years, Almaryse has been part of many colourful and unique ventures, but as part of this blog, I wanted to talk to her about her work as a video artist on Dark River.
Almaryse, what made you decide to make this clip?
I've always had an interest in photography and visuals, and I'm a big fan of Tylea's. I basically just said to her, "Do you reckon I could have a go at making a clip for you?" I asked her which song, and she gave me Dark River to listen to. We talked about what style and influences she would like me to use, with Film Noir with David Lynch being her fave, I straight away began having ideas. We also decided to just use my iPhone. It's pretty great what you can achieve with your phone, actually! A far cry from when you'd have to sit in the place where the phone was plugged in and you'd answer the phone '4KQ's my radio station'…maybe that was just in our house but that's a fair while ago now.
Have you made videos before, and if so, who for?
I've had a hand in creating videos for my own musical acts too over the years.
Frill of the Fight 'Hot Pink Sun'
In these, I've mainly had a humorous approach and it's nice to show my serious side through Tylea's clip. I found myself getting emotional throughout the process too which was fairly cathartic.
How did you shoot the film?
Entirely on iPhone….I love how entirely sounds like en-Tylea…but back to the process…
We decided to keep it simple and……………….. create a vintage imagery of Film Noir-esque and B&W Lynchian influences. I like that. We also did the glamour shots in Tylea's home, using:  lights from my DJ set up (I also DJ kids parties as Best DJ EVA);  a few encyclopaedia books under the tripod legs (to get the height just right); and in the bathtub, which provides some of the ethereal shots which conjure baptismal and devastating drowning images. Quite dark!! I deliberately chose the last shot of Tylea inhaling to leave us with a sense of relief and hope.
I spent a couple of hours exploring the banks of Brisbane River to capture the shots that I washed over Tylea throughout, and was so excited at the black ink-like substance which I caught oozing from holes in the riverbank. Hopefully, it was something natural, not pollution –– definitely a striking image though. A good day out too, although I did ruin my sneakers in the mud. Worth it! #loveyabrisbane
What were your roles in making the video?
Tylea trusted me with glue and a mean pair of lashes, which we joked were a whole OTHER character of their own in the clip. Tylea is a total movie star in this video and she somehow doesn't realise just how gorgeous she is. Of course that's part of her charm. I captured her rawness and beauty in this video, and while she appears bare she is actually wearing a wraparound  (for the record). But maybe we can maintain the mystery.
Video Artist, Almaryse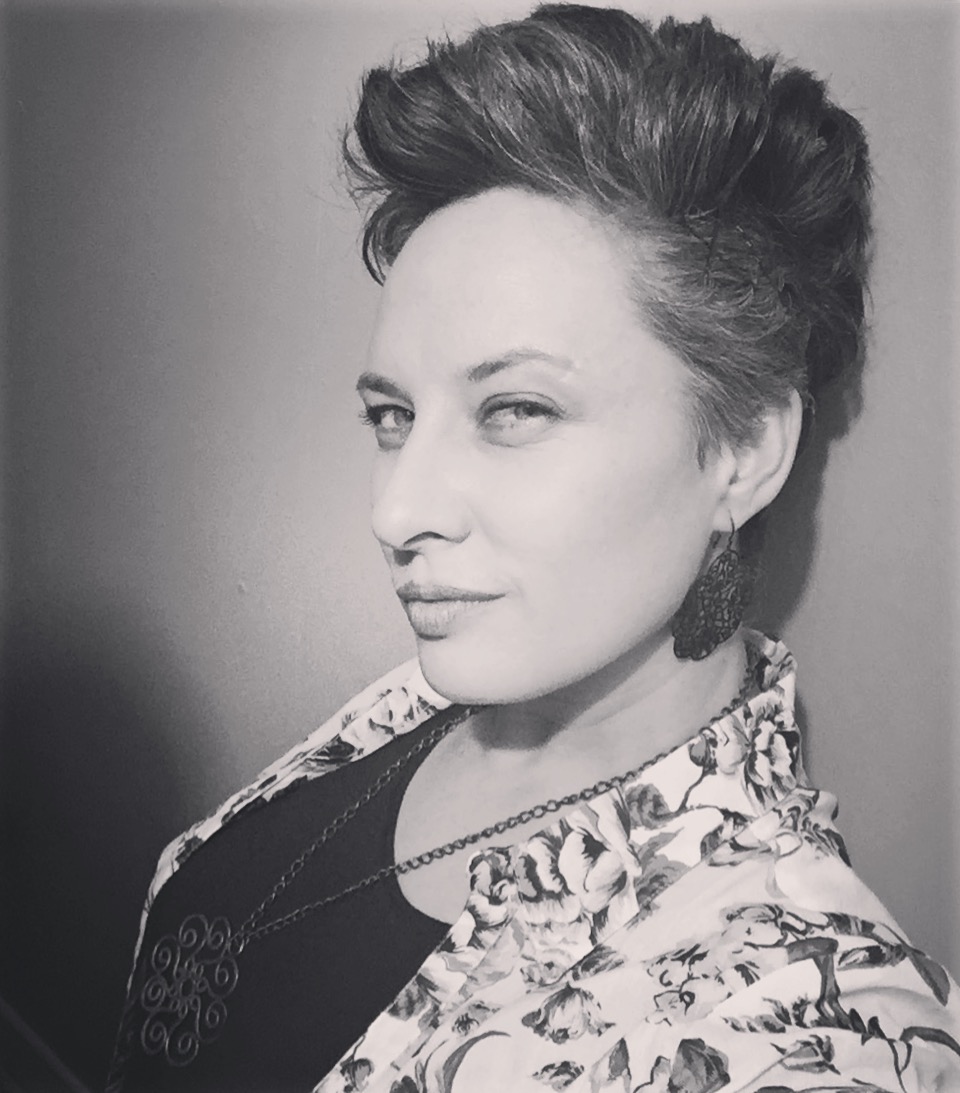 Dark River by Tylea
Tylea: vocals, keys I Jamie Trevaskis: guitar shaping I Mia Goodwin: haunting vocals I Janey Mac: bass I Dan McNaulty: drums
Produced, Recorded and Mixed by Jamie Trevaskis @ Wild Mountain Sound Studio
Mastered by Steve Smart Studios 301, Sydney