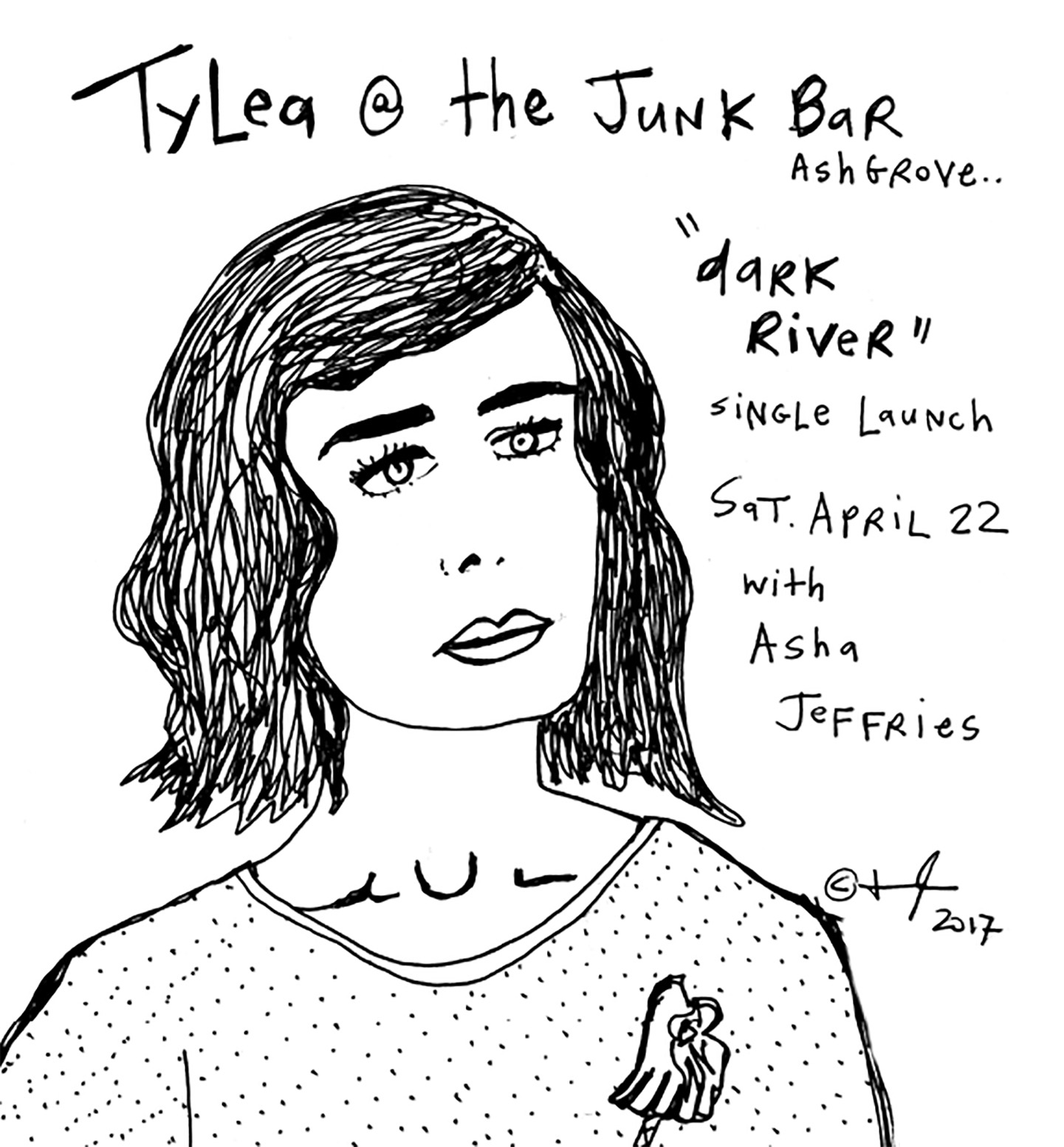 Hey Folks,
Dark River is the first track from my forthcoming album, "The Lake of Sand and Stone".  The single will be officially launched at the Junk Bar, on Saturday, April 22  (Asha Jeffries supporting).  On the night, I will be accompanied by some incredible guests including the album's producer, Jamie Trevaskis; Mia Goodwin (vocals), Janey Mac (bass) and Dan McNaulty (drums).  The 7.30 pm show has already sold out, and a collective decision has been made to play a second pre-dinner show at 5 pm on the same day (no support here). Tickets are available through the Junk Bar website/Oztix.
Dark River will be available to stream from April 7, through Reverie Records (Tylea and the Imaginary Music Score, Colour Your Insecurities), and is currently available through my bandcamp page.
I am really proud of this single (and the record) and need to praise Jamie Trevaskis for what he has achieved here as a producer.  I am also very thankful to these guests who sonically coloured the record:  Mia (your voice is amazing), Janey, Dan, Chris Dale and Scott Bromley.  12 years have passed since my last release (Colour Your Insecurities), but in that time, the process of shaping music and weaving words has still reverberated around me, like static.   And so I believe this record is really a celebration of 'rediscovering one's own strength'.
Though the incubation of "The Lake of Sand and Stone", I have been buoyed by undeniable support from Lachlan, my ever-patient husband (and our children); the Junk Bar; the Rainworth community; Carol; and close family and friends who protected me at times when I wasn't aligned well.  I feel grateful to have had the opportunity to create yet again.  What a privilege!
I can only say that I am sorry it has been so long — my doubts got in the way.