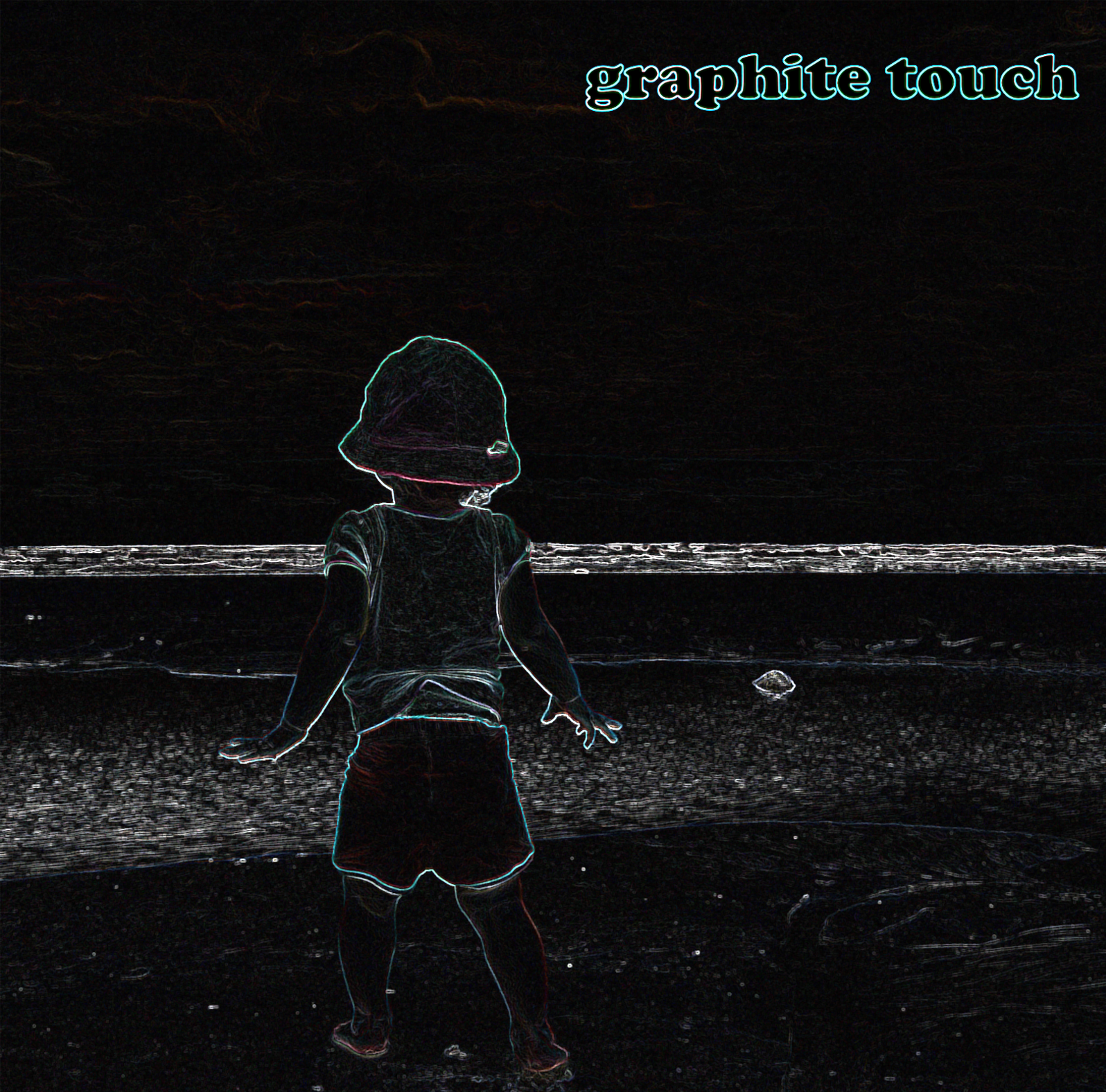 It is with much adieu that I would like to introduce my first single from the late 2020 writing period, Graphite Touch. It is the first of a body of work which I have recorded, produced, played and chalked up all the music and lyrics. This track has been mixed and mastered by old mate, Goo over Xmas/New Year period.
After falling out of work late last year, I set about writing "full steam ahead". This track was written and recorded at my dining room table around October amongst my son's illustrating/illustrations, failed dinner approaches, dirty dishes, rubbish and leads hanging in a terrifying manner across all doorways…it was a work place health and safety nightmare for the family – a spaghetti montage which would aggravate any self-respecting audio engineer/producer with tendencies for tidiness.

I would like to think the track is a dive into my, if not "our" early life influences(and indulgences) growing up in the 80s in a coastal regional town where there was space to breathe and your friend approval rating was high when you belted out "Whitney"  on the bus. High moments there! 🙂

Maybe this track is meshing the synth pop and new romantic drama that I still seem to adore……maybe it also resonates the vocal timbre of strong, powerful, washy but lush sounding vocalists like Annie Lennox's "Why", The Thompson Twins "If You Were Here", David Bowie's monster pop track,"Let's Dance" and power pop anthems from Roland Orzabal/Curt Smith (Tears for Fears).

Graphite touch will be uploaded to Spotify and other platforms on January 22. If you'd like to preview the song, head to tylea.bandcamp.com page the week before and give it a listen.

As a sidenote:
The average subscriber to Spotify may pay around $16 per month to access and support original music. The service is extremely subscriber friendly, but for an independent artist, the cost to digitally distribute one track on multiple platforms can cost around $30 for one year.
For an artist to re-coup this money (let alone the cost of producing, recording the track), one would potentially need around 5000 plays to re-coup the $30 distribution fee.

5000 plays… is that humanely possible or achievable for an ancient artefact such as myself who lacks social sass or a promotional entourage?

Regardless, I enjoyed working on all aspects of this creation and now that I have a stronger grasp on how to glue all the ideas together, I am quite excited about the future – and hopefully having more control and ownership of my creative work.

Tylea