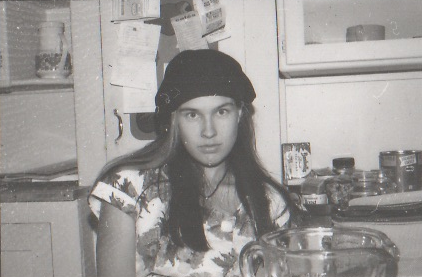 Hey Folks,
Last year, I experienced my last nervous performance in Melbourne at the Old Bar. Thanks to the team and friends who were there to witness my unplanned goodbye.
Officially, this is an official big thanks to everyone who has supported my 25-year performing history in Brisbane, starting in the Valley in 1993 and ending in mid 2018. My first venue gig was in the Valley at the Empire Hotel, followed up with gigs at the Zoo, cafes, bars, clubs and touring with Brisbane band, gota cola from 1996. I always wanted to be in a band (not actually a soloist, but hey…)
I will continue to write for myself and others who want to hear/see my art, and if gota cola ever got the courage or support to play again…I think that would be a nice way to catch up with old friends. Sea Life Park??
I gave performing a good crack and would like to give thanks to all the people who gave me a chance and allowed me the privilege of singing along with them, both on records and on stage.
I've had some good dreams within this world — singing at Festival Hall for EasyCheese, Livids, Big Day Outs, and beloved venues like the Zoo, (always the Zoo), Rics (always Rics), Babble-on….God, that place was an incredible blast, and Two Faces of Eve!! These places were the building blocks for my experience in Brisbane.
I am an introvert and its really time to officially go inward to where no Tylea has gone before. Please stay in contact via here if you feel like a chat one day; I don't want to get too lonely.
Many thanks,
T x